Most of Hawaii's public high school seniors "Walked" in graduation ceremonies throughout the state this weekend.
My nephew graduated in Shawnee Mission, Kansas last week. The Class of 2010 is being unleashed upon the world! Congratulations to them all. May you make your families and communities proud as you embrace the next phases of the rest of your lives.
We had the pleasure of celebrating with Kapolei High School Graduate, Logan Snell, and his family last night at Chuck's Steak House in Ko Olina.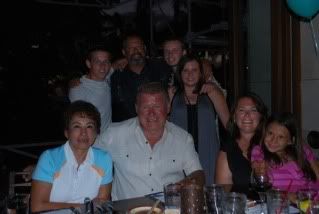 It was a fabulous celebration, chock full of the three F's: food, family and friends.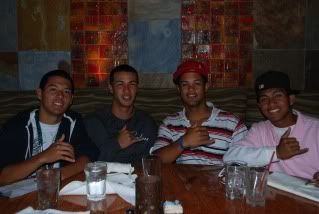 The Snells were my next door neighbors for six years when I lived in the Ko Olina Fairways. We are having the pleasure of watching each others' children grow up and coming together to celebrate their milestones and rites of passage.
We also saw the Phillips family,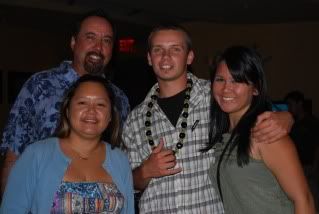 the Raimer family
and the Frazier family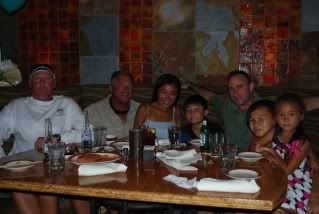 --all neighbors as well. It felt like coming home--but in a nice restaraunt.
As far a parties go, this was a good one. It's such a pleasure to be with other families who are proud of their children and celebrating their accomplishments. It also reminded me of how much I enjoyed living in the Fairways.
The blackened ahi we enjoyed for pu pus was caught by Logan and his dad when they went fishing with Shannon on their boat, Live Bait. As good as it gets! The rest of dinner was delicious as well, reminding me that Chuck's Steak House at Ko Olina is right down the road and that we should go there to eat more often.